THE STANWICK ROLL OF HONOUR, 1939 - 1945

"WE WILL REMEMBER THEM"

| | | |
| --- | --- | --- |
| *********************** | ******* | *********************** |
| Gdsmn Baldwin B | | Pte Nicholls S |
| ? Carpenter G | | Pte Palmer E |
| P/O Clark G | | Pte Phillips T |
| Gnr Craven W | | Fus Rice H |
| Pte Dickerson R | | Sgt Ryan A |
| P/O Gent R | | Tpr Tomkins S |
| LMM Johnson K | | Cpl York D |
| Pte Morris L | | Pte York W |
| *********************** | ******* | *********************** |
* * * * * * * * * * * * * * * * * * * * * * * * * * * * * * * * * * * * *

MINI BIOGRAPHIES OF THE 16 MEN LISTED ABOVE: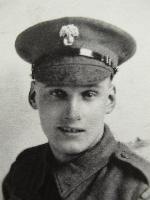 Bertie BALDWIN, 2621203, Guardsman,
6th Battalion, Grenadier Guards,
201 Guards Brigade, 56 (London) Division

Next of Kin: Parents - Bert and Ellen Baldwin, East Street, Stanwick
Date of Birth: 6 April 1918
He was a butcher boy for Harry Shelton, Stanwick butcher and then worked for Maypole (Grocers). He then entered the leather trade as a clicker and worked for Adams Bros., Raunds.



Died: 16 April 1943 at Salerno aged 25 years.
Buried at Salerno War Cemetery, Italy, Grave Ref: VI.E.16.
He died as a prisoner of war.

As the Germans retreated from North Africa they fell back on to the defences of the Mareth Line (French-built fortifications guarding the approaches to Southern Tunisia). Many Germans were in outpost positions on a group of hills about three miles to the south. These had to be cleared before the main frontal assault on the Mareth Line. This task was allotted to 201 Guards Brigade which included the 6th Battalion, Grenadier Guards. The operation was not thought to be difficult however, the area was heavily mined. The dried-up river course over which the guards had to advance had high banks making it very difficult for vehicles to negotiate, especially during this night attack. To make matters worse a captured map had shown the Germans full details of the attack plan. With no vehicles to carry heavy weapons the men advanced with what they could carry. Exploding mines warned the Germans who then began mortaring the area. These mortars set off the heavier vehicle mines. Casualties were very high and the advance was halted. When the order to retire came two companies did not receive it and the survivors were eventually captured. Guardsman Baldwin was one of these. He had been wounded by shellfire on 17 March 1943. Subsequently he was transferred from Tunisia to a prisoner of war camp near Salerno where he died on the 16 April 1943.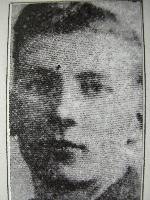 George Gordon CLARK, 185335, Pilot Officer,
112 Squadron, RAF Volunteer Reserve

Enlisted in September 1942
Next of Kin: Parents – George and Annie Clark, Spencer Parade, Stanwick
Date of Birth: 11 May 1923.
Went to Stanwick Council School.
Employed as an apprentice joiner by A Saunders Ltd, Rushden.

He was in Stanwick Band (cornet) and joined Raunds Air Training Corps becoming a flight sergeant. Commenced flying training on 3 May 1943 at Belvedere, Southern Rhodesia. He gained his "wings" on 6 September 1943. He was posted to No.73 OTU at Abu Sueir, Egypt in December 1943.

His first combat sortie was in a "Kittyhawk" in 12 May 1944 in Italy with 112 Squadron, RAF. In July 1944 the squadron started to fly "Mustangs" from air stations in Italy.

Date of Death: 8 November 1944 in northen Italy aged 21.
Buried at Padua War Cemetery, Italy, Grave Ref: IV.G.9.

From the time of his first operational sortie on 12 May 1944 until his death in November he flew 130 such sorties and "clocked up" a total of 202 flying hours. All of these sorties were from air bases in Italy. Although the Kittyhawk and Mustang were ostensibly fighters they also carried bombs and many of their sorties were against gun positions and troop concentrations. They also attacked road and rail bridges in Italy and Yugoslavia. On the day of his death total cloud over Yugoslavia caused the attack on their allotted target to be aborted and they were instructed to bomb sluice gates at Cavnaella di Adigo. This was successful but shortly afterwards a mushroom of white smoke was seen rising from a flooded area near the target. P/O Clark was called on the radio but nothing more was seen or heard of him and later it was confirmed that he had been killed.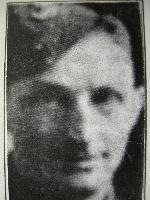 William Ernest CRAVEN, 1251370, Gunner,
390 Battery, 173 HAA Regiment, Royal Artillery

Next of Kin: Parents – Harry and Mary Craven, 5 Council Houses, Stanwick
Employed as a night watchman at St Crispin's Boot Factory, Raunds.



Date of Death: 6 August 1945 at Lake Hospital, Ashton-under-Lyne, aged 43.
Buried in Stanwick Cemetery, Grave No. 4.9.

In his last letter to his parents he said he was being "demobbed" in October 1945.

He served continuously in this country and at the time of his death his unit was deployed at Site H.13, Spurn Point, Humber.


George CARPENTER

In spite of many individual requests and appeals in the newspapers no local information about George Carpenter has been received.

A request to the Commonwealth War Graves Commission was made and their reply is given below:

"I am afraid that, with the information provided, we have been unable to locate the grave or place of commemoration of George Carpenter.

The names of the war dead are recorded on a database which uses the surname of the casualty as the primary means of access and there are 12 listed with the surname Carpenter and the initial G, 10 with the forename George, 5 of whom have no next of kin detail and 5 with next of kin with no connection to Northants."

Without information from the CWGC, and with none available from local newspapers, any further research is virtually impossible. If anyone has knowledge of George Carpenter please contact the webmaster at freddieshawm@btinternet.com who will then try to find out more about him.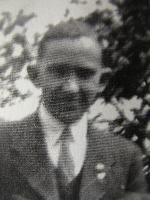 Reginald DICKERSON, 5888600, Private
2nd Battalion, The Hertfordshire Regiment,
Bedfordshire & Hartfordshire Regiment,
69 Guards Brigade, 50 Division

Next of Kin: Wife – Ella May Dickerson (nee Newell)
Parents: Ernest & Annie Dickerson, 1 Grange Road, Stanwick
Employed in the Grocery Department, Irthlingborough Co-Op Society.
Played in local dance band (on drums).



Date of Death: 6 June 1944 at La Riviere, Normandy aged 24 years.
Buried at Bayeux War Cemetery, Grave Ref: XI.D.8.

The 2nd Battalion, Hertfordshire Regiment was a part of No.9 Beach Group which was a part of 69 Brigade and landed on Gold Beach on 6 June 1944 at La Riviere.

The Beach Group was an essential component of a sea landing force. It organised the initial landing, defended the beach-head and supervised the flow of reinforcements and supplies to the beach-head and was among the first units to land.

Private Dickerson was a batman and was rushing up the beach with his officer and, according to his officer, "one minute he was there and the next minute he was down".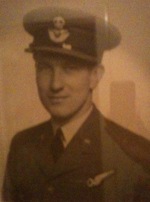 Reginald Philip GENT, 108248, Pilot Officer (Observer)
149 Squadron, RAF Volunteer Reserve.

Next of Kin: Wife – Stella Eva Gent (nee Wright) of "Brookfield", Villa Lane, Stanwick.


His father, J T Gent, was Commandant of Wellingborough Special Constabulary.

Reginald had two young sons and was a director of Warings, of Northampton. When he first tried to join up his firm were making flying suits for the RAF and consequently he was rejected as being in a reserved occupation essential to the war effort. Convinced that the firm's manufacturing demands could do without his input as peacetime sales director, he ventured out of the county and gave his occupation as "commercial traveller" in order to pass the recruitment formalities.

He was stationed at RAF Lakenheath and flew in Stirling I Bomber No.R930 OJR.

Date of Death: 17 May 1943 over Denmark aged 33 years.
Buried at Kirk Vaerlose Churchyard, Denmark.

At 2137 hours on 16 May 1943 Pilot Officer Gent's aircraft took off from Lakenheath for operations over Denmark. It was shot down by anti-aircraft fire and crashed into the sea at 0140 hours 17 May 1943, 10km south west of Kalundborg, Denmark. Four bodies were washed ashore in July and that of Pilot Officer Gent was found in the Kattegat on 11 August 1943. Two other members of the crew have no known graves.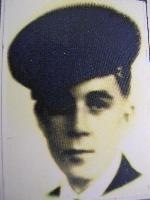 Kenneth Roy JOHNSON, C/MX506841, Leading Motor Mechanic
HMLCT 574, Royal Navy

Next of Kin: Parents – Alfred & Ethel Johnson, Chelveston Road, Stanwick
Volunteered to service at the age of 17yrs 6mnths.
Attended Raunds Council School.
Employed by the Co-Op Shoe Factory, Higham Ferrers.



Date of Death: 6 June 1944 at Normandy, France aged 20 years.
Named on Chatham Naval Memorial, Kent, Ref No.78.2.

Leading Motor Mechanic Johnson's landing craft was part of "J" Force which landed troops on "Juno" beach. The troops landing on this beach were the 3rd Canadian Infantry Division supported by the 2nd Canadian Armoured Brigade. As LMM Johnson's craft was a Landing Craft Tank it is reasonable to assume that it was elements from this Brigade that LMCT 574 carried ashore. His family claimed that he was killed by "friendly fire" when he went ashore after the initial landing.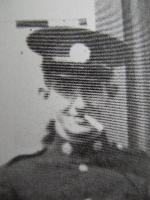 Leonard McDonald MORRIS, 5886535, Private
5th Battalion, Northamptonshire Regiment,
11 Brigade, 78 Division


Next of Kin: Wife – Margaret Beatrice Morris (nee Bird), Villa Lane, Stanwick.
Son of Beatrice Morris (Raunds), he had five children.
Date of Birth: 30 April 1915, Married: 13 August 1936.
Employed as a clicker by Eatons of Rushden.

Motor cycles were his main interest and he owned an Ariel Square 4. He broke his collar bone on his wedding night. One of his daughter's abiding memory of him was that he erected a swing in the passageway between two cottages.

Date of Death: 30 July 1943 in Sicily aged 28 years.
Named on Cassino Memorial, Italy, Panel 9.

After the early successes immediately following the Allied invasion of Sicily stiffening German resistance along the coastal road to Messina forced the 8th Army inland through the hilly interior. The Americans were now established along the northern coast and it was planned to make a strong push eastwards by them. To support this push two fresh divisions were brought from North Africa. One of them was the 78th Division in which was the 5th Battalion, Northamptonshire Regiment.

As an equipment repairer in his battalion Private Morris had his own vehicle. He stopped his vehicle and alighted to talk to a friend. He returned to his vehicle to get something to show his friend when his vehicle received a direct hit from an enemy shell. He and the vehicle were blown to pieces.



Stanley NICHOLS, 14208527, Private
6th Battalion ?, Royal West Kent Regiment,
36 Brigade, 78 Division

Next of Kin: Parents – James and Maud Nicholls, 18 Cumberland Avenue, Stanwick
Date of Birth: 24 October 1919
Employed by Tebbutt & Hall, Raunds.



Died: 10 December 1943 in Algeria aged 24 years.
Buried at El Alia Cemetery, Algeria, Grave Ref: 12.B.15.

There is some confusion as to the exact battalion to which Private Nicholls belonged. The Commonwealth War Graves Commission state that he was posted to the 3rd Battalion, but the Regimental Museum says that there was no 3rd Battalion formed during the 1939-45 war.

From information gleaned from local newspapers he had been wounded and was in hospital in North Africa ie Algiers. It would also appear that he had been a prisoner for a short period. He had written home "you will see that I am not a prisoner now". These snippets of news could show that he was in the 6th Battalion (78 Division) as this Division was heavily involved in the clearance of Tunisia and was also involved in fighting in Sicily. Had he been wounded in Sicily he could have easily been evacuated to Algiers where he died in hospital.

Once the Ministry of Defence has confirmed his unit (there is a three month delay!!) more detailed research can be carried out and this section appropriately amended.

Ed – alas, no further news was received by Fred so he could not carry out further research. Should anyone have any relevant additional information, please contact the webmaster on freddieshawm@btinternet.com



Edward PALMER, 5888708, Private
5th Battalion, Northamptonshire Regiment,
11 Brigade, 78 Division

Next of Kin: Edward left a wife, Kathleen and six month old son, Neil, of The Avenue, Stanwick. They subsequently emigrated to the USA.
Son of Charles and Maud Palmer.
Had at one time lived at 94 High Street, Burton Latimer.
Employed at Weetabix Ltd.



Date of Death: 11 June 1943 in Algeria aged 28 years.
Buried at Bone War Cemetery, Algeria, Grave Ref: IV.D.6.
Was at one time reported missing but rejoined his unit.

From the date of his death in 1943 ie after the fighting in Tunisia had ended and before the invasion of Sicily in July 1943 it would appear that Private Palmer was wounded in the final stages of the battle for Tunisia and died in hospital in Algeria.

As the Allied armies from the west and the south closed in on Bizerta and Tunis, German resistance became more stubborn, especially through the hills around Medjez el Bab. On 27 April 1943 Private Palmer's battalion was ordered to take a mosque which was heavily defended. The attack was across open country without artillery or tank support and in the face of heavy artillery and machine gun fire. The battalion was pinned down and as the open plain was obviously untenable it withdrew at dusk. A new advance was planned on the 28th, this time with more success. However, heavy enemy counter-attacks caused further withdrawals. That night the 5th Battalion was relieved and moved back to an area east of Medjez. The casualties in this fight were 79, including 4 officers. It is highly likely that it was here that Private Palmer received his wounds from which he subsequently died.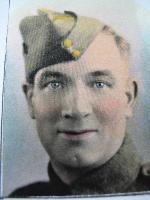 Thomas Line PHILLIPS, 5890788, Private
2nd Battalion, Northamptonshire Regiment,
17 Brigade, 5 Division

Born in Chelveston Road, Raunds
Next of Kin: Wife – Amy Phillips, West Street, Stanwick.
He had one son. He also had three sisters and one brother.
He kept birds (canaries).
He was employed by Raunds Co-Op Society (Milk Department).



Died: 11 July 1943 at Syracuse, Sicily aged 36 years.
Buried at Syracuse War Cemetery Sicily, Grave Ref: IV.H.13.

Private Phillips landed on Sicily at first light on 10 July 1943, and after a brief skirmish at Case Nuove with little resistance from the Italians, the 2nd Battalion marched northwards to Syracuse. About 400 Italians, with field guns, lined up to confront them but they soon surrendered and Syracuse was entered by last light on 10 July. On the 11 July, as the battalion was advancing towards Augusta they came under concentrated fire from some woods. Private Phillips' company ("A") was ordered to take over the advance. His platoon (No.7) came under machine gun fire and he was the first man wounded. By lying still and feigning death four of the five men who had been wounded at the same time managed to survive, but Private Phillips moved and was immediately shot again.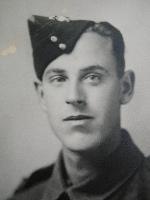 Harry RICE, 6985807, Fusilier
1st Battalion, Royal Irish Fusiliers,
38 (Irish) Brigade, 78 Division

Next of Kin: Parents - Bert and Olive Rice, 12 Chelveston Road, Raunds.
Attended Raunds Council School.
Employed by Adams Bros. Raunds – Clicking Dept.
He was in Raunds Temperance Band for 10 years.



Died: 7 April 1943 in Tunisia aged 22 years.
Buried at Medjez-el-Bab War Cemetery, Tunisia, Grave Ref: I.A.20.

As Fusilier Rice died of wounds it is not possible to say for certain in which action he suffered these wounds. The Allies had captured the town of Medjez-el-Bab soon after they landed in November 1942. However, the enemy had launched heavy counter-attacks against Medjez and by February 1943 had advanced into the hills which commanded the road from Medjez to Beja.

By early April 1943 the Allies were preparing to take the offensive to finally clear the Germans from North Africa. However, to do this they had to ensure the uninterrupted use of this road. This task was allotted to the 78 Division of which the 1st Battalion, Royal Irish Fusiliers was an integral part.

It is possible that Fusilier Rice had been injured by artillery fire or when on patrol during the first few months of 1943 and died in April 1943 – there had been little direct action by the battalion during January to March 1943. Had this been so he would have been evacuated to a Base hospital and when he died, buried nearby. However, he was buried at Medjez and was almost certainly wounded, shortly before he died, in that area. This could have happened on either the 6 or 7 April. On the 6 April the battalion moved to a lying-up area prior to the attack on Djebel-el-Mahdi on the 7 April when 10 other ranks were killed and 31 wounded.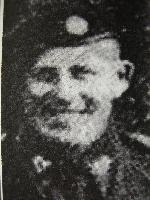 Alexander James RYAN, 7905990, Sergeant
1st Northamptonshire Yeomanry RAC,
33 Armoured Brigade

Next of Kin: Parents – Patrick and Margaret Ryan, 11 Cumberland Avenue, Stanwick.
Employed at Messrs Eastman, Butchers.



Date of Death: 8 August 1944 at south of Caen, Normandy aged 24 years.
Buried at Ryes War Cemetery, Bazenville, Grave Ref: VIII.F.7.

The 1st Regiment of the Northamptonshire Yeomanry, a tank regiment, was part of 33 Armoured Brigade. On 8th August 1944 it was involved in Operation "Totalize", a planned breakout from the Caen Salient, using revolutionary means. The plan involved the tactical use of strategic bombers in close support of an armoured break-through at night. The strike force assembled in six long columns of tanks, "flails", armoured infantry and self propelled anti-tank artillery. Each line was packed nose to tail on a four-tank front. Inevitably a few things went wrong but generally speaking the plan was a reasonable success. Heavy German counter-attacks prevented exploitation of the early successes and tank losses were heavy. It can be assumed that Sgt Ryan was wounded and died soon after this assault.


Stanley TOMPKINS, 7921003, Trooper
3rd Royal Tank Regiment RAC,
4 Armoured Brigade

Next of Kin: Parents – Walter and Miriam Tompkins of Deanshanger, Northamptonshire.
Died: 17 June 1942 near Sidi Rezegh aged 25 years.
Named on Alamein Memorial, Column 24.

2014 - Thanks go to Gail Terry (Stanley's niece) for supplying the following information on her uncle:

Stanley Tomkins' family moved to Stanwick from Northampton c1941 and at the time of his death were living in Mill Cottage; his father Walter working at the mill for Mr Skinner. The family moved on to Deanshanger in 1950

Late in May 1942, after the Battle of Gazala, (3rd Royal Tank Regiment had been involved in this), the Germans advanced eastwards towards Tobruk with the intention of surrounding this fortress. By the 15 June there were no forces west of Tobruk and soon battles were taking place at El Adem, Ed Duda and Sidi Rezegh, all south of the fortress.

On the afternoon of the 17th June a composite force of armour, that now made up 4 Armoured Brigade, began moving westwards towards Sidi Rezegh unaware that the place was already in German hands. The attack was into the sun blinding the tank gunners and although the tanks fought a courageous battle the fight was lost. It is almost certain that Trooper Tompkins died in this battle.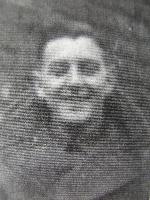 David George YORK, 5952672, Corporal
5th Battalion, Bedfordshire & Hertfordshire Regiment,
55 Brigade, 18 Division

Next of Kin: Parents – Samuel and Ada York, "Bella Vista", Higham Road, Stanwick.
Brother of Willis Septimus York – see below.
Date went overseas: October 1941.
Employed in a bakehouse in Rushden and then at The London Brick Company, Bedford.
He was a member of a very large family – 15 children.
He became a prisoner of war at the fall of Singapore. He worked on the infamous Burma-Siam railway at Camp No.4 and on the Bridge on the River Kwai.

Died: 28 January 1944 in Thailand aged 24 years.
Buried at Chungkai War Cemetery, Thailand, Grave Ref: 3.E.9.

When the 5th Battalion, Beds & Herts Regiment left Liverpool in October 1941 its destination was the Middle East going via the Cape route. As a result of Japan's entry into the war in December 1941 the 18th Division was diverted to the Far East with Singapore its ultimate destination. It arrived in January 1942 and was taken by transport to Changi in the north east of the island. There they were to defend an area of the north east of the island by Seletar Aerodrome. When the Japanese landed on the island on the 9 February "C" Company and 1 Platoon stayed defending the aerodrome. The rest came under the command of 1st Malayan Brigade defending the south and south western area of the island. On 15 February 1942 all troops on the island surrendered. Eventually Corporal York went to work on the Burma-Siam Railway where sadly he died.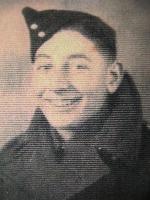 Willis Septimus YORK, 5891324, Private
2nd Battalion, Northamptonshire Regiment,
17 Brigade, 5 Division

Next of Kin: Parents – Samuel and Ada York, "Bella Vista", Higham Road, Stanwick.
Brother of David George York – see above.
He was a member of a very large family – 15 children.

Employment – he worked with his father (coal merchant).
He was only 16 years of age when he enlisted.

Date of Death: 30 January 1944 at Minturno, Italy aged 19 years.
Buried at Minturno War Cemetery, Italy, Grave Ref: VI.G.8.

Soon after the crossing of the River Garigliano (30 January 1944) the 2nd Battalion was involved in the attack on Point 156 near Minturno. The sequence of events was as follows: 0230 hours "C" and "D" Companies were climbing the lower slopes. The going was difficult as the hillside had been terraced and the troops had to swarm up 12 foot banks surmounted by stone walls. "C" and "D" Companies were meeting considerable mortar fire. "A" Company ran into counter-attacking Germans. An immediate charge captured a number of prisoners and two machine gun posts. By 0545 hours Point 156 had been cleared and consolidation had taken place. At 1300 hours a counter-attack took place mainly on "C" Company. Heavy shelling ensued and 2 section positions were over-run, but a sharp response from "B" Company soon restored the situation. It was during this action that Private York almost certainly lost his life.

END OF THE WW2 MINI-BIOGRAPHIES

* * * * * * * * * * * * * * * * * * * * * * * * * * * * * * * * * * * * * * * * * * * * * * * * * * * * * * * * * * *

THE TWO WARS COMPARED

The 1939-45 war was more truly a "world war" than the 1914-18 conflict which was known as The Great War. Both started as European conflicts spreading gradually to regions beyond Europe, but the entry of Japan in 1941, which directly involved the United States, made it truly a World War affecting all continents and oceans.

The Great War burst into life soon after its declaration as the Germans thrust south through Mons and Le Cateau towards the River Marne and Paris. They were then pushed back across the River Aisne and then came the north-westerly movement towards the English Channel as both armies tried to outflank each other. Thus began the four year stalemate of trench warfare. Advances and retreats were measured in yards rather than miles. This was no "phoney war", it was an all-consuming monster demanding daily sacrifices of hundreds of men to satisfy its insatiable appetite. If it was not killing men with shells, bullets or gas, it was killing them with the privations and conditions it created. Diseases such as bronchitis, pneumonia, influenza and consumption took a terrible toll of human life.

By comparison the 1939-45 war really did begin as a "phoney". From September 1939 until April 1940 very little war-like activity took place and then all hell broke loose. The Germans invaded Denmark and Norway. This was followed quickly by the invasion of Holland, Belgium and France which ended with the debacle at Dunkirk. Daylight air battles over Britain quickly ensued until September 1940 and then nightly bombings of London and other cities occurred until serious attacks stopped in May 1941. For the first time in history the civilian population was under constant threat of death.

In June 1940 Italy declared war and in September of that year they invaded Egypt. Thus began the see-saw war in North Africa which only ended when the Germans and Italians were driven out of Tunisia in May 1943.

Japan attacked Pearl Harbour in December 1941 which brought the United States into the war and soon after they invaded Burma and Malaya. Singapore surrendered in February 1942 – a bitter blow to British pride.

From 1940 until when the war ended in 1945 the Royal Air Force was heavily involved. Fighter Command drove the Luftwaffe from the skies over Britain. They flew thousands of sorties in support of our armies throughout the world. Coastal Command played an invaluable part in protecting the shipping routes against submarines and surface raiders. However, it was Bomber Command that bore the brunt of the heavy RAF casualties. They flew thousands of sorties, sometimes deep into the heart of enemy territory, pulverising his industry.

As always in history, the Royal Navy was a bulwark against any threatened invasion. Its ships played a vital role in protecting the convoys which were bringing food and armaments to enable Britain to continue the war. The Navy was a bastion against the capital ships of the German Navy. Its ships escorted supplies through the icy waters of the North Atlantic and the Arctic Ocean on the way to Russia. The pre-invasion bombardments from the sea was another important task for the Navy and, of course, it manned the landing craft carrying troops, tanks and supplies on to the invasion beaches.

Much has been written about the horrors of mud-encrusted trench warfare, and quite rightly so, but those who fought in the 1939-45 war endured similar horrendous experiences. The sweltering day-time heat and bitterly cold nights suffered in the desert. The frozen, sunless hours experienced on the Russian convoys. Hacking their way through monsoon-ridden swamps and fetid jungles and, the worst of all experiences, humiliating years in Japanese prisoner of war camps. No! It is not "noble and right to die for one's country", it is an abject waste of humanity.

The only difference between the two wars was the number of casualties. In the 1939-45 war 326,000 servicemen and 62,000 civilians were killed. In the Great War the number of dead was 950,000.

Had mankind become more tender and compassionate in the period between the wars? It is doubtful – it is just that people were more articulate and the leaders more aware of public opinion.

KEY THEATRES OF WAR DURING THE SECOND GLOBAL CONFLICT

1 - THE WAR IN NORTH AFRICA

The see-saw war in Egypt and Libya began to swing in favour of the 8th Army, under Montgomery at El Alamein in October 1942.

The Allies had been planning means of involving the power of the American Army against the Germans. They were not in a position to invade North-West Europe which was the ultimate objective. However, an attack in North-West Africa was a very real possibility and planning began.

On 8 November 1942, a strong Anglo-American Force, under General Eisenhower, landed in French North Africa. By 11 November, the Allies had captured Casablanca on the Atlantic coast and Algiers and Oran on the Mediterranean shore. The same day Vichy French Commander, Admiral Darlan, not only surrendered to the Allies but appealed to the French fleet at Toulon to join them.

The Germans at once occupied the whole of France but the French fleet had been scuttled. They also began sending reinforcements to North Africa through Tunis and Bizerta. The Allies, still a long way from Tunis, hurried to close the gap. Bougie, 120 miles east of Algiers, was occupied on 11 November. Bone, 150 miles further on still, was taken by British parachutists supported by Commandos on the 12 November. On the 16 November the airfield at Souk-el-Arba was taken, but on the 17 November advance units met the Germans at Tabarka. The Germans sent reinforcements by air. They were determined not to sell Tunisia cheaply. They even withdrew 400 aircraft from Russia.

Heavy rains came making roads and airfields unusable and so the assault would have to wait. This period was used by the Germans to pour in more troops.

In February 1943 the Germans attacked the Americans with some initial victories but were soon forced back. They then attacked the British 8th Army coming up from Tripoli but with little success.

At the end of March Montgomery attacked the Mareth Line, a strong defensive position, and broke it. By the 8 April the British had taken Sfax and were heading north to Tunis.

In the north the British and American troops attacked early in May 1943. Tunis and Bizerta fell on 7 May and on the 13 May the Germans surrendered with about 125,000 men and almost as many Italians. After two years the Desert War was over. It had cost Germany and Italy almost a million soldiers killed or taken prisoner.

Four men from Stanwick were killed in North Africa.

* * * * * * * * * * * * * * * * * * * * * * * * * * * * * * * * * * * * * * * * * * *

2 - THE INVASION OF SICILY

When the fighting in North Africa ended in May 1943 there was nothing else the Allies could do to engage the enemy. They were not ready to invade North West Europe, but it was necessary to divert German troops from hard-pressed Russia so they decided to invade Sicily. By a clever confidence trick, the Allies were to give the impression that the invasion would take place in Greece.

The invading forces were to be the British 8th Army under General Montgomery and the American 7th Army under General Patton. The 8th Army landed between Syracuse and the south eastern tip of Sicily. The northernmost group comprised of the 5th Infantry Division (of which the 2nd Battalion Northants was a part) and the 50th Infantry Division. The southern group was made up of the 1st Canadian Infantry Division (this included Commandos) and the 51st Infantry Division. Between the two main groups 231 Infantry Brigade was landed. Later these troops were reinforced by the 78th Infantry Division (the 5th Battalion Northants Regiment was an integral part), 4th Armoured Brigade, 23rd Armoured Brigade and Airborne troops. Westwards along the southern shores of Sicily the American troops landed.

The objective of both armies was Messina at the north eastern tip of Sicily. It was hoped to reach Messina in time to prevent the Germans – or as many of them as possible – from escaping to Italy.

The British Army drove up the east coast which was the shortest route but it was mountainous – and included Mount Etna – and the Germans made the most of its defensive qualities. The Americans sent two divisions straight across the island to the northern coast. A third division struck north-west towards Palermo and a fourth division drove west along the southern coast. By 22 July Palermo was captured and the drive eastwards along the northern coast began. Twice, as they drove eastwards, the Americans called in the Navy to make landings behind the German lines.

Both armies reached Messina on the same day with the Americans arriving a few hours earlier. However, the Germans began evacuating while the Allies were fighting towards Messina. 39,000 Germans and 70,000 Italians, with their equipment, escaped to Italy. Nevertheless it led quickly and directly to the Italian surrender.

Two Stanwick men died in the battle.

* * * * * * * * * * * * * * * * * * * * * * * * * * * * * * * * * * * * * * * * * * *

3 - THE INVASION OF FRANCE

The long-awaited Second Front occurred on the 6 June 1944 when thousands of Allied troops landed on five separate beaches along the Normandy coast between the Cherbourg Peninsula and Le Havre. To safeguard both ends of the beach-head airborne troops were dropped.

Although there were a few problems the overall success was as expected. Because the Germans were convinced that the Normandy landing was only a feint – they were convinced that the main attack would in the Pas de Calais area – the important armoured columns stayed in the latter area and failed to reinforce the hard-pressed troops around the beach-heads. It was several weeks before the Germans realised their mistake and by then the Allies were beginning their break-out.

The plan was to draw all the enemy armour on to the British front around Caen, thus allowing the Americans to capture the Cherbourg Peninsula and then swing round south and east to trap the German army in what became known as the Falaise pocket and by the 20th August, when the pocket was closed 50,000 Germans were captured.

It was during this early period that Stanwick lost three men.

The first man was a crew member of a landing craft tank. Another was killed on the beach near La Rivere (Gold Beach) and the third was killed in August during an armoured attack to close the Falaise pocket.

* * * * * * * * * * * * * * * * * * * * * * * * * * * * * * * * * * * * * * * * *

4 - SINGAPORE

The fifth area of the land war where Stanwick lost a man was Singapore.

At least he was captured in Singapore and died two years later in a Japanese POW camp in Thailand.

Singapore had for a long time been regarded as an impregnable fortress. It was an island on the southern tip of Malaya. Malaya was covered in thick jungle thought to be impenetrable by modern armies – at least by the high powered military pundits. Because of this, the northern shores of the island, barely a mile from the mainland, were left virtually undefended. All the defences were concentrated on the islands on the south side with one battery on the west side and a battery on the east side. The guns were set in emplacements and so in most cases could only point out to sea. Despite warnings of possible tank attacks from the north no tank defences were erected along the only roads the attackers could take.

The Japanese invaded north east Malaya on the 8 December 1941 and despite gallant defending by British, Commonwealth and native troops they had reached Johore Bahru opposite Singapore Island by the 31 January 1942.

The water supply to the island was prone to bomb and shell damage; the pump station which controlled the pipe-line on to the island was already in Japanese hands in Johore and the reservoirs were insufficient to maintain supplies over a long period.

As on the mainland there were insufficient anti-tank defences and on the 15 February 1942 the garrison was forced to surrender. A Japanese army of 35,000 had swarmed through Malaya, captured Singapore and taken 130,000 Allied troops prisoner. This inflicted the greatest military defeat ever upon the British Army.

The whole Singapore debacle is summed up in this anonymous poem:-

The Fortress of the East

A mighty island fortress,
The Guardian of the East,
Impregnable as Gibralter
A thousand planes at least.
It simply can't be taken,
It'll stand the siege for years.
We'll hold the place for ever
It'll bring the Japs to tears.
Our men are there in thousands
Defences are unique
The Japs did not believe it
And took it in a week!

* * * * * * * * * * * * * * * * * * * * * * * * * * * * * * * * * * * * * * * * *

5 – INVASION OF ITALY

A fortnight after the fighting ended in Sicily the 8th Army landed on the "toe" of Italy (Calabria) directly opposite Messina. The date was the 3 September 1943. The landings went well and the resistance was light. On the 9 September the Airborne Division was landed by sea at Taranto and within a fortnight the southern part of Italy had been occupied.

The Italians had secretly signed an act of surrender on the 3 September before the invasion had begun. The news of the surrender was broadcast on the 8 September. In response the Germans immediately occupied Rome. Also on the 9 September the 5th US Army, made up of the 10th British Corps and the 6th US Corps landed at Salerno, a bay just south of Naples. The bay was ringed by hills and the Germans were waiting for them because there was nowhere else to wait.

For four days the beach-head battle was on a knife-edge with the Germans counter-attacking strongly. With the help of heavy naval bombardments and numerous air attacks the situation was stabilised and the landing was secured.

Unable to drive the Allies back into the sea the Germans decided to make them pay the highest price for every inch of Italy. The mountainous terrain and the fast-flowing rivers offered the Germans natural defensive lines and use them they did, with great determination and skill. The most formidable of these defensive positions was a hill-top monastery called Monte Cassino, which dominated the road to Rome.

Before the assault of Monte Cassino, Stanwick lost one man in the advances up Italy. As he was the only one killed during the Italian campaign detailed accounts of the later fighting is not included here.

A second Stanwick man, Pilot Officer Clark, was killed flying over northern Italy late in 1944.

* * * * * * * * * * * * * * * * * * * * * * * * * * * * * * * * * * * * * * * *


ALSO COMING SOON TO THIS PAGE:

* Individual Biographies of all 16 men listed in the "Roll of Honour" above.